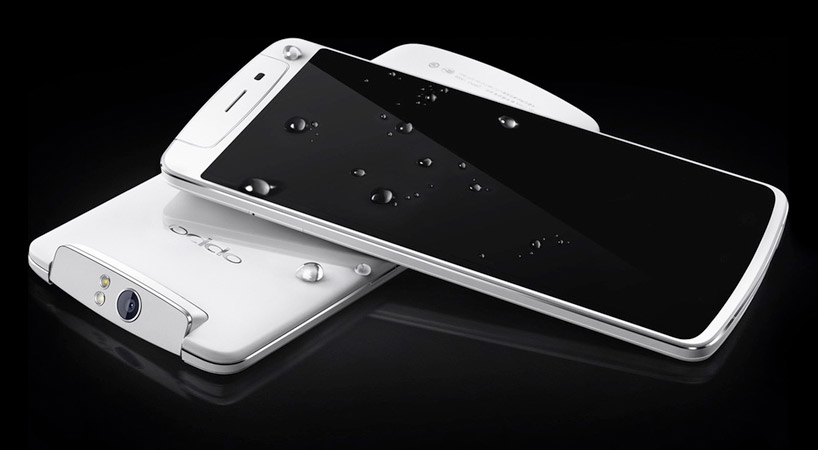 Although rotating cameras were thought to be a thing of the past, that's not so anymore. Chinese smartphone brand Oppo has released the Oppo N1 smartphone and it has – you guessed it – a rotating camera. Are they for real? Yes, and it's not such a bad thing either.
Here's why it's an advancement rather than a setback, a deeper look into the Oppo N1 rotating camera, and some of the phone's other great features.
What's Wrong With Current Smartphone Cameras?
If you own a smartphone, you're probably aware that while the rear-facing camera takes decent pictures, the front-facing camera leaves something to be desired. The photos taken with the front camera are often fuzzy or grainy, the white balance is off and the photos are simply lower in quality. Why does that happen? Usually, it's a cost saving measure. When manufacturer's build phones, they're going to put more effort and money into the phone's primary camera, and that's the rear camera. A cheaper, less functional camera is placed in the front to keep costs down. The popularity of "selfies," however, demands a better front-facing camera.
How Are Rotating Cameras Better?
As early as 2003, rotating cameras have existed. They were found on a number of flip phones, and the Samsung brand was one of the first pioneers. These cameras offer the same picture quality no matter which way the camera faces, a vast improvement over today's weak forward-facing cameras. A rotating camera allows manufacturers the opportunity to put their efforts into one highly functional camera.
Oppo N1 Camera Specs
The Oppo N1 is the first smartphone with a rotating camera. As far as a camera on a phone goes, it's quite impressive. It features a 13MP camera, f/2.0 aperture and six lenses. The dual LED flash mode is designed to work with both forward and rear facing shots. The O Click accessory is a remote that clips to a key ring that allows users to control the phone's camera from up to 50 meters away. The camera rotates on a case-mounted hinge. It activates when it is rotated, and can be turned 206 degrees. There's little worry about the hinge giving out; these rotating cameras have been stress tested for 100,000 uses. The camera has long exposure, panorama and beautify settings, among others.
Other Notable Features
The camera has a huge batter at 3610mAH, 2GB of RAM and comes in both 16GB and 32GB storage configurations. The 5.9-inch HD screen makes viewing photos, videos, games and movies a pleasure.
As you can see, a rotating camera isn't as outdated as it sounds. It can actually improve the smartphone experience by allowing users to take higher quality photos than traditional forward facing cameras. In the case of the Oppo, users can take 13MP photos no matter which direction the camera faces. The Oppo N1 will be available for international markets in December just in time for the holidays, but will be released in China in October.