Last updated April 12, 2019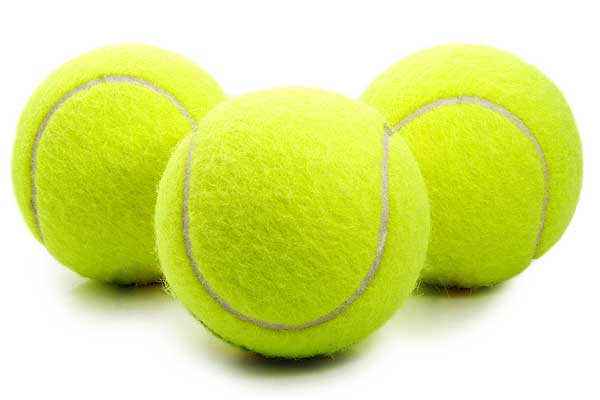 Whether you go crazy for Wimbledon, chill out to the US Open or simply slobber over those Parisian clay courts, tennis is definitely one of the hottest sports on the planet. Just look at the stars of this sweet science, they're better looking than most of the supermodels or Hollywood's finest, and they're probably just as rich.
So how can we mere mortals get our game up to the same standards as these uber-beings? Well, sadly this is probably not going to happen, ever! But you can still get your body honed and ripped by playing tennis a few times a week, and it's a lot of fun.
As well as watching your hero for some hot tips, you may wish to check out your iOS Smartphone for some pretty tasty lessons. Yes, that's right – there's an App for that! So here we have 3 of the latest iOS Tennis coaching Apps with an unbiased review for your perusal – Enjoy!
miCoach Tennis
https://itunes.apple.com/us/app/micoach-tennis/id499560370?mt=8
This App will run on your iPhone, iPod Touch and iPad and it requires iOS 4.2 or later for smooth running. Okay, this App is a really cool development and seems to be taking itself pretty seriously, and that is a good thing. If you can get hold of the Adidas miCoach SPEED_CELL, you are going have a whole lot of sweaty fun indeed. This is a tracking device that sits inside your bespoke Adidas Barricade 7.0 tennis shoes whilst you zoom around that oblong court in anger.
The App then calculates your speed, rallies and the total distance that you cover during your match.
As well as keeping tabs on your athletic prowess, you'll be able to share these figures with your social media buddies and pick up fitness related tips from the fantastic and rather hot Andrea Petkovic. There is also a very cool 3D Tennis game that mimics your real world stats and see how they sit against other players. We love this App and want to say a big thanks to Adidas!
Coach's Eye
https://itunes.apple.com/us/app/coachs-eye/id472006138?mt=8
This App will run on your iPhone, iPod Touch and iPad and it requires iOS 6.1 or later for smooth running. Coach's Eye is all about videoing you doing your favourite sport and breaking it down into easy to analyse segments. It works exceptionally well with tennis and you can record your serve, return, slice and every single shot for later analysis. Obviously you can't record your won shot, grab a buddy who has a steady hand and you'll soon be smashing that ball better than ever before.
It records HD or SD format and you can use the slow-motion review to see every aspect of your strokes. Zoom in at will and pan the video for all the finer details. Once you've got your whole game onto the App, share the results with any social media platforms that you use and store them in the cloud or similar storage services.
There's even a forum for making new friends and you can share your clips with these 'experts' if you're that brave. You'll get so many comments and tips on your style of play that it's like having thousands of coaches ready to help, and the best thing is that they're all free! The App costs less than five bucks and we think any aspiring tennis player should hit that download button right away!
Rafael Nadal Tennis Academy

https://itunes.apple.com/us/app/rafael-nadal-tennis-academy/id570214238?mt=8
This App will run on your iPhone, iPod Touch and iPad and it requires iOS 5.0 or later for smooth running. Well, our last iOS Tennis App is certainly not the least, and in fact it is endorsed by that tennis God, Rafael Nadal, no less! Rafael Nadal Tennis Academy is a very slick App that shows you how the great man himself uses his awesome talent to smash those forehand winners down the line with ease.
You'll get a real insight into the way Rafael serves those aces, returns like a Wildman and generally beats his opponents into the ground. You may not ever win a major title, but you'll certainly get to know the Spaniard a lot better with this free App – Hola!
iOS Wins Again!
Game, set and match – 3 very cool Tennis Apps with one thing in common – Your satisfaction guaranteed!
The author of this post is James Willis, an employee at Tennis Coaching, tennis training specialists. James loves reading novels and blogging about tennis.