Last updated May 8, 2019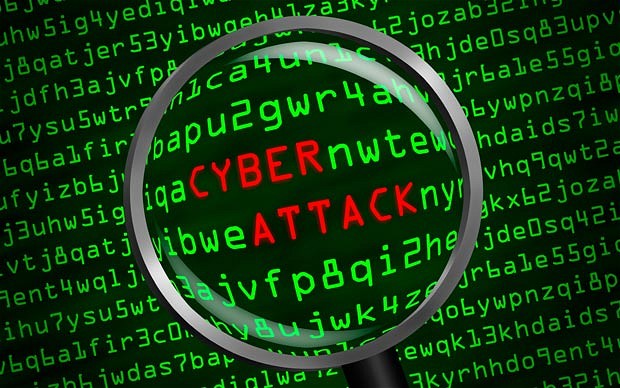 It's one of the biggest times of the year for online shopping, and a lot of that browsing is done on mobile phones. But malicious attacks on shoppers increased by 40% on Cyber Monday (source: EnigmaSoftware.com) and unfortunately if recent trends are anything to go by, it's likely we may see a similar increase this year.
But it's not all doom and gloom. The number of cyber attacks on mobile devices is still a lot lower than on traditional PCs, and developers have learnt lots from the early internet days. Smartphone operating systems have been designed with more rigorous security measures in mind, and we're all aware of mobile security threats.
But as we're using our phones more, and as we're storing more on those phones, there are still lots of things you can do to safeguard your device to ensure you don't put your personal information at risk.
Here are SellCell.com's top ten tips on how to protect your phone from cyber attacks:
1. Set a password…and make it a good one: It sounds obvious, but a poll by McAffee revealed that 30% of people still don't password protect their phones! If you don't have a password, you risk putting all of your information at risk by handing it over to anyone who has control of your device – and if you're using your phone to pay for things, you're basically handing over your wallet too. As well as traditional text and numerical passwords, it's also possible to set passwords based on pattern recognition. These are more secure as there are lots of pattern variants to choose from, making the password harder to crack. Modern smartphones also include biometrics so you can set passwords based on things like fingerprint recognition, too.
2. Always update your software: Always update your phone so that it is running the latest version of the operating system. Not only will this make your phone run better, but most importantly each update closes known security vulnerabilities. On a similar note, never jail-break or root your phone – i.e. don't remove software restrictions put in place. If you do, you're more vulnerable to cyber attacks because you won't be able to update to the latest version of the operating system when it comes out.
3. Keep Bluetooth turned off unless you need it: If you're not using your Bluetooth, make sure you turn it off. This is another way that unknown apps or viruses can be sent to your phone, so it's best to keep it off. Turning your Bluetooth off will also help your battery life, too!
4. Avoid unknown Wi-Fi networks: Hackers sometimes set up fake wifi hotspots to do 'man-in-the-middle' attacks. So while you're running on that wifi network, they will see everything that goes through it – including all of your passwords
5. Check your bill: With online billing and unlimited call plans, it can be easy to not think about your phone bill. But do take a look at it as you'll be able to quickly spot any suspicious charges as soon as they happen. The same goes for checking bills which are linked to your phone, like bills from apps and music service providers. Have a look and make sure that only things you have paid for are being bought from those accounts.
6.Don't download apps from outside approved stores: Make sure you only download apps from approved stores like the Apple App Store, Google Play and the Amazon App Store, to ensure that you're downloading and paying for those apps from approved marketplaces. This reduces the risk of downloading something that could be dangerous for your phone. Watch out for pirated apps, too – especially those that say they will install or download other apps for you.
7.Read the Ts & Cs: When downloading apps, you're often presented with a huge list of terms and conditions. Don't ignore them! Sometimes clicking 'accept' gives those apps permission to access all sorts of information that you may not want it to. If you're not in control of your privacy you have no idea where your data could be going, so take charge and ensure you know who you are giving access to your data, and why.
8. Be careful what you click: If you're reading things on your phone, it can be easy to click links on social media and emails. But if they are from someone you don't know, or if they look suspicious (like a friend advertising something on Facebook that they wouldn't normally), make sure you don't click on them, because they may not be safe.
9.Look out for the SSL certified stamp of approval when paying: If you're paying for something on your phone, just like you would on your PC, make sure you're only purchasing from sites that are SSL certified. This ensures that you have a secure connection when making that payment, reducing the risk of fraud.
10. Don't forget to wipe your phone when recycling it… but back up your data first! Finally, if you're looking at recycling your phone through a service like SellCell.com, make sure you wipe it before sending it off! But before you wipe it, also make sure you've backed up all of your contacts, documents, photos and everything else – either on a hard drive, or using a secure cloud service. As well as wiping it of all apps, reset the phone to its initial factory settings. This ensures that your phone doesn't contain any data on it when it is sent away, so you can relax and wait for the money to arrive in return for reselling it!
Remember you have no data security issues when trading in your phone or device through us. To be guaranteed the best price for trading in your old device visit www.SellCell.com