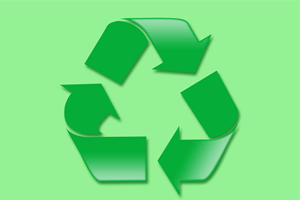 The problem of contamination from electrical waste, including old cell phones, in Asia is so great that it could spread all over the world, according to a leading environmental researcher. Professor Ming Hung Wong of Hong Kong Baptist University has told the CleanUp 2011 Conference, which is being held in Adelaide, Australia, that the illegal shipping of electronic waste to developing countries over the course of the last few decades, coupled with poor disposal and handling methods, could end up seeing the pollution caused by that waste coming back to developed countries, with thousands of tons of the toxic electronic waste now entering the atmosphere, foodstuffs, oceans, soils and fresh waters of the whole world.
Professor Wong notes that China was once a dumping ground for almost 70 percent of the electronic waste in the entire world. "In recent years, a lot of these waste products have been rejected due to stricter rules," he says. "However, these shipments are either abandoned in Hong Kong or now find their way to other countries such as Pakistan or India. In 2009 alone, 53 million tons of e-waste was generated worldwide. It's the fastest growing waste source in the world, which includes discarded products such as computers, refrigerators, phones, televisions, printers and more.
Wong says that the pollutants caused by the slow burning of e-waste end up everywhere, including the water and soil that are used in the creation of food products, which are then sold well beyond the initial sites of contamination.