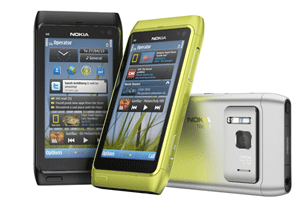 That's what the company hopes while announcing a few planned innovations. Camera phone with optical zoom is one of their radical innovations.
Undoubtedly, Nokia's performance is quite impressive in terms of camera phones. Nokia was the first mobile company to provide its customers with a smartphone that had the facility of a 12 megapixel camera during the beginning of this year.
Although it is said to be a genuine optical zoom camera, yet some experts expressed doubts regarding its use. So, there is no other option except to wait for the launch of this new device.
Everyone is just guessing as to when the device will be finally introduced into the market due to the news that the unveiling of Nokia E7 has been postponed further until the early months of 2011.
This new product is quite alike N8 in terms of substance and style. A large 4-inch screen size and a QWERTY keyboard are what differentiate the latter from the former. The second version has an improved screen with clear black technology that enables to use it easily in sunlight.
The camera has a small pixel size of 8 megapixels, but Nokia has declared that it will incorporate 720p HD video recording system.
Amongst the other developments and innovations declared is the revamp of Symbain User Interface having more than 50 enhancements. Reporters said to knowyourmobile.com, "[the user interface will have] a new look and feel for the user interface, a more flexible home screen, an updated HTML5 browser and an easier software update experience."
Nokia also has a few more developments up its sleeve like dual-core and 1GHz chips in smartphones. This year Nokia has struggled a lot. But will these improvements give them relief from the doldrums?