Last updated April 12, 2019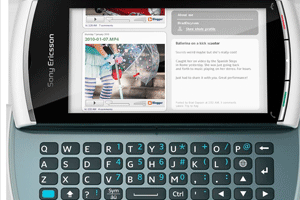 I have a cell phone I want to sell. It is a Sony Ericsson U5i Vivaz and in pretty good condition. So where can I sell my cell phone? Or, perhaps more importantly, where is the best place for me to sell my cell phone?
When it comes to selling a cell, there are a few options out there. The problem is finding who is offering the best deal. Different recyclers offer different deals – based upon manufacturer, model, condition, and supply and demand.
In order to ensure I get the most for my Vivaz, I would need to do a search on "where can I sell my cell phone" and take a look at all of the listings that come up; visiting each site, typing in the specifics, and then seeing what price comes up.
Or I can come here – to sellcell.com.
Sell Cell is the quickest way to compare prices and find out who is offering the most for your used cell. Search is easy and the results are unbiased and listed with the highest offer on top. I can get $90.00 for my Vivaz. The company will provide the packaging and shipping is free. Payment is by check or PayPal. All they require is my phone and battery.
I found out all of that information in a matter of moments. Individual search would have taken me up to an hour. Sell Cell even provides a "sell now" link straight to the buyer's site.
So I'm off now to sell my Vivaz. Do you have a used cell to sell? Then why not try Sell Cell now?