Last updated April 12, 2019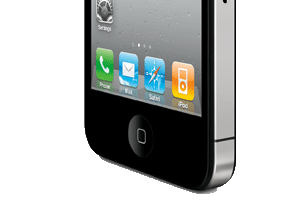 The well known cell phone recycling (and data security) company known as e-Cycle have come up with a rather cheeky new scheme to promote their efforts, at the expense of one famous cell phone manufacturer.
The company has announced that at the MacWorld Expo, which is being held in San Francisco as from today, they will be offering buy backs on iPhones created by cell phone company AT&T, on the stated assumption that everyone who has an old cellular from that company will soon be ditching them in favor of the new Verizon product, the iPhone 4. Not exactly coincidentally, e-Cycle just happens to be the "official buyback and recycling partner of Verizon Wireless".
"With the upcoming release of the iPhone 4 from Verizon on February (the) tenth, we anticipate an exorbitant number of AT&T iPhone users converting to the iPhone 4 by Verizon," says the founder and CEO of e-Cycle Chris Irion in a cheeky press release yesterday.
E-Cycle was founded almost six years ago back in 2005, and has gained a solid reputation as a cell phone recycling company that allows customers to recycle their iPhones while protecting their data in the process. Irion estimates that around nine million iPhones are recycled per annum and the company pays good money for old cell phones while ensuring that old personal data is comprehensively wiped, a guarantee supplemented by the presence of independent auditors. "Selling used iPhones is good for your bank account and good for the environment," Irion says.
iPhone image Courtesy of Apple