Last updated July 10, 2023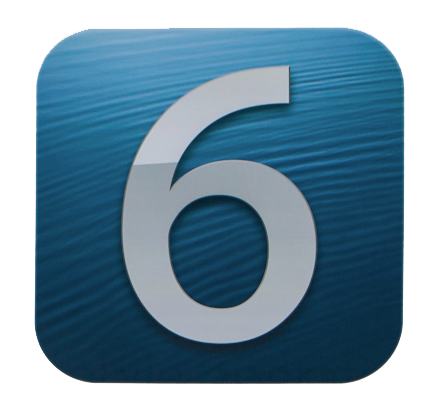 We have learned this morning that the shipping time has been put back a week on all iPhone 5 pre-orders , and that the devices may not ship with a free lightning to 30-pin adapter. The lightning cable itself will set you back $29.
However, what can we expect from iOS 6?
As Apple state "iOS 6 gives you more features to make the things you do every day even better. It's free and easy to upgrade wirelessly on your iPhone, iPad, or iPod touch."
Passbook
As discussed in Comparison: iPhone 5 vs iPhone 4S passbook has the capability to store your movie tickets, loyalty cards, coupons, boarding passes and much more. You essentially scan your phone to check in to a movie or board a flight.
Siri
Siri technology which was introduced in iOS 5. With the new OS we should begin to see Siri understanding more languages and working in more countries. The feature will also allow you to ask in depth questions and get answers back. Perhaps you want to see a film at the cinema? Siri can show you the latest show times and film reviews so you can decide if you want to watch it.
Share Photo Streams
Friends using iCloud on an iOS 6 device or a Mac running Mountain Lion get the photos delivered immediately in the Photos app or iPhoto.
Location Based Alerts
The Find My Friends feature which was available on iOS 5 showed you where friends or family members were located on a map. With iOS 6 you can now receive location based alerts, so if your daughter or son arrived at home from a day at school, you will be notified.
Find My iPhone
iOS 6 and iCloud now offer Lost Mode, so if you lose your iPhone 5 you can use the Find My iPhone feature and lock the device to guard it from being used, using a 4 digit code. You can then send a message to the iPhone with your contact details so that any good minded citizen will be able to make contact with you, and return the phone.
Facebook
iOS 6 will have a much better integration with Facebook, allowing you to share photos and posts without the need to leave the app, you can even ask Siri to update your status for you if you want.
Maps
This has always been a popular feature for all Operating Systems; new with iOS 6 are cleaner graphics, smoother detailing, tilt and rotate options, real-time traffic updates and fly-over capabilities to see landmarks from the air.
Call Settings
Since iOS 5, Apple have now introduced new call features which include a template text that you can send instead of answering the phone call, or a Do Not Disturb option if you don't want to take calls.
FaceTime
In iOS 5 this feature worked well over Wi-Fi but now you can get FaceTime to work over your cell phone carrier, enabling you to use it wherever you are.
E-mail
A few small changes have been made in iOS 6 for e-mail. You now have the facility to set up a VIP list so you don't miss any emails from important people (your boss, partner or family member).
Safari
Safari now allows you to save web pages as well as links, so when you are offline you can still read stories that come into your reading list.
Camera
The camera software now comes with a panorama feature allowing you to shoot up to 240 degrees, both horizontally and now vertically.
Accessibility
This was a big part for iOS 5 but iOS 6 have taken this feature to a whole new level. For those with vision, hearing, learning, and mobility disabilities the Guides Access feature comes in handy. The VoiceOver option which is a screen reader for blind and low-vision users has now been integrated with Maps, AssistiveTouch, and Zoom.