Last updated April 12, 2019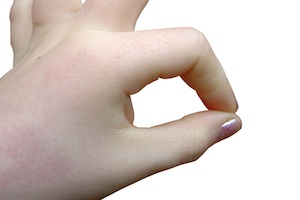 The release of a next-generation smartphone device always generates a great deal of buzz about possible new features and enhancements. Sometimes, the new features that pop up have the potential to revolutionize the world of smartphones itself. Such is the case with the prospect that cell phones may soon begin to come standard with built in fingerprint scanners and the software needed to run applications that make use of them.
Speculation has been rife that at some point the newest iPhone will offer such technology. There seems to be some basis for this speculation; Apple did recently acquire AuthenTec, a company that specializes in the development of fingerprint scanning capacity for mobile phones and other portable devices. According to reports, Apple spent in excess of $350 million to purchase the company; it therefore seems likely that they have plans in the works to build fingerprint readers into their devices, possibly including iPads and iPods as well as iPhones.
A fingerprint scanner on a cell phone could change the landscape for personal security, making it vastly more difficult for a stranger to access data on a phone that he or she finds lying around on the street. It is true, of course, that old cell phones can be secured with a password, but fingerprint scanning security would be at least an order of magnitude more powerful than the methods that users currently have to safeguard the personal information stored in their phones.