Last updated April 12, 2019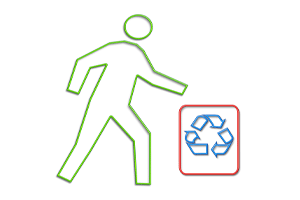 India finally came up with its first rules regarding electronic waste in June this year, an indication that the country has at last woken up to the potential threat posed to the ecosystem by the hazardous waste. In Thiruvanathpuram, however, the awareness is not so great, either in the minds of the hundreds of women who collect waste from both households and shops who are ignorant of the threat of electronic waste, or in the City Corporation, which continues to fail to address the growing amount of such waste, including old cell phones, in the city. While the City Corporation admittedly lacks both the finances and the machinery to be able to tackle the problem successfully, many feel its apparent lack of concern on the matter is certainly not helping either.
"We are not equipped to battle e-waste", is the opinion of Mayor K Chandrika. "It's up to the state to arrive at a mechanism and maybe we could fill our part by collecting them or transporting them to a point. However, it should come under the extended producer liability, where the manufacturers must ensure the end disposal too." Her attitude is reflected by that of the Corporation Health Officer, Dr. Sreekumar. "E-waste has never grown as a major issue in our city," he claims.
With the nation's new rules for electronic waste, it will be up to the State Pollution Control Board to deal with the menace, meaning that local bodies can now continue to blissfully ignore the issue altogether.