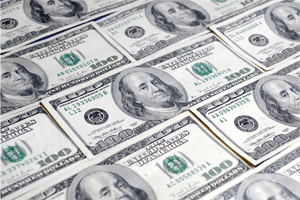 New and old cell phones can help to keep your finances in check. Almost every major bank in the United States and even a lot of the smaller ones too, offer applications for cell phones which allow the user to be able to do everything from checking the balance of their bank account to transferring money between accounts and even paying bills via the cell phone.
Chase customers are even able to use an application that lets them deposit money via their cell phone just by taking a photograph of a check, meaning they never even have to go anywhere near an ATM again if they don't feel like it. Those who do still want to use an ATM, perhaps people who do not entirely trust their finances to their cell phone, can use bank applications to take advantage of the GPS system of the phone in order to guide them to the closest ATM or other physical location.
Cell phones can also be used to keep track of credit cards. All of a person's cards and accounts can be added onto the cell phone, and the Pageonce application can then be used to track all of them at once and manage them, giving convenient notifications of duel bills, low funds, and is even capable of tracking your data minutes and text message usage on the cell phone as well.