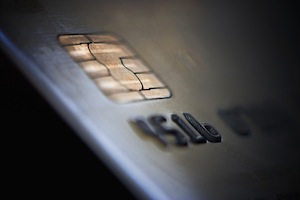 Will used cell phones soon be replacing credit cards as a way to pay for goods and services? That is the question major credit card companies may well be asking themselves following the announcement that internet giant Google is set to unleash a new NFC mobile payment technology that will allow consumers to use their cell phones to pay for goods and services. The program will, according to insiders, "launch first in New York, San Francisco and potentially other locations, followed by a broader rollout".
Retail outlets that are believed to have already signed to give the scheme a trial run include American Eagle Outfitters Inc, Macys Inc, and giant fast food chain Subway. Those retail outlets that are taking part in the scheme will have "upgraded terminals at the point of sale that can read mobile devices and provide special offers".
The Vice President of Commerce and Payments for Google, Stephanie Tilenius, told those at the TechCrunch Disrupt event yesterday that the company is preparing to make a big bet that NFC technology will be the way of the future, with recent dry runs of the technology at Starbucks outlets across London in the United Kingdom having confirmed to their satisfaction that the scheme has tremendous potential.
The cell phone company that will partner with Google in this endeavor is Sprint, and a partnership as strong as this will undoubtedly make a big impact.