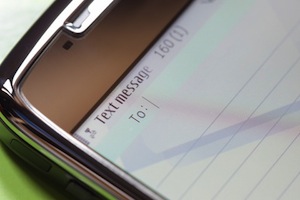 Call screening has become a popular way of avoiding unwanted or nuisance calls on landlines, but the service has never been available on used cell phones – until now. T-Mobile has become the first wireless carrier in the United States to provide a caller ID feature.
"Before Name ID for mobile phones, deciding whether or not to answer an unfamiliar call often left customers guessing," says Brad Duea, the senior vice president of T-Mobile USA. "Now Name ID allows T-Mobile customers to more easily determine which calls to answer, and whether they want to immediately add the new caller's information to their list of contacts. Providing the names of previously unknown callers simply gives our customers more control over incoming calls."
The new service, which is powered by caller ID technology firm Cequint, will cost US $3.99 per month and customers will be able to save the identified caller information with a single click. The service is already available via the Samsung Exhibit 4G and by the end of this month will also be accessible on the T-Mobile mytouch 4G Slide.
Scott Weller, the president of Cequint outlined his satisfaction with the Name ID launch, and was delighted that a common feature in landlines for many years has finally been introduced to mobile devices, allowing users to control who they have a conversation with.