Last updated April 12, 2019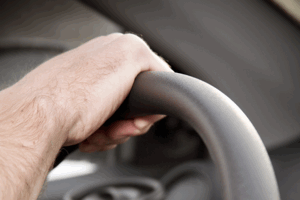 Suffolk County has begun a week long crackdown on drivers who use new or old cell phones while behind the wheel of a motor vehicle, whether it is to talk or to send text messages. In a statement, Suffolk Police say the aim of the week long crackdown is to try and alter the behavior of drivers when it comes to traffic and vehicle laws that relate to the use of both cell phones and other such portable devices. It was only last month that lawmakers altered the driving law in the state in order to make even the holding of any such electronic device while behind the wheel of a motor vehicle a crime. Before last month, a motorist could only be given a traffic ticket for texting while driving if they had also been caught committing a different moving violation.
The enforcement initiative began at the weekend and will continue until next Saturday, the 6th of August.
"Our officers will be on the lookout for distracted drivers, especially those using cell phones," says Richard Dormer, the Commissioner for Suffolk County Police. Officers will be on patrol in both marked and unmarked cars during the blitz, with the Highway Patrol Bureau and the Community Oriented Police Enforcement also being involved with the campaign. Drivers face three penalty points on their license and a $150 fine if they are found guilty.