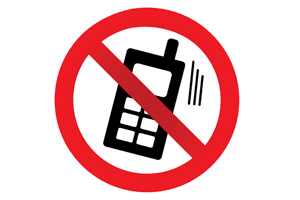 Civil liberties groups in the United States are outraged by a decision made by a regional subway authority in the city of San Francisco to cut cell phone services last week before a planned demonstration, comparing it to actions carried by repressive regimes in the Middle East.
A handful of downtown stations had their data flow stopped by the Bay Area Rapid Transit Authority on Thursday evening without any prior notice being issued. The Bay Area Rapid Transit Authority claims that they successfully thwarted a planned protest by doing so, but technology activists, many of whom have assisted in providing protestors in China and Egypt with anti-censorship and anti-monitoring equipment, are outraged by the move, describing such an action as unprecedented in the United States and saying that it was a blatant breach of constitutional protections for assembly and free speech.
"Cutting off cell phone service in response to a planned protest is a shameful attack on free speech," reckons the Electronic Frontier Foundation, an activist group located in San Francisco. "BART officials are showing themselves to be of a mind with the former President of Egypt, who ordered the shutdown of cell phone service in Tahrir Square in response to peaceful, democratic protests earlier this year."
Some groups have said that they have written to the US Federal Communications Commission to complain about the incident.