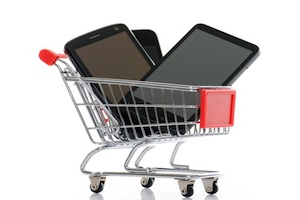 Cell phone enthusiasts will be happy to learn that Amazon.com is expected to begin carrying the Samsung Galaxy S3 smart phone beginning on June 1, marking the first date on which the phone will be available to consumers in the United States. The Samsung Galaxy S3 is already available in some locations worldwide such as Dubai, where consumers are able to purchase an international version of the phone.
Those who feel that they simply cannot wait to get their hands on a Galaxy S3 may want to think hard before buying a GT-i9300, which is the designation for the international version of the phone now being marketed in Dubai. The cost for the international version is likely to be significantly higher than is expected for the version designed for the US market, particularly if US consumers buy the phone on a contract arrangement where they agree to stay with a certain carrier for a specified span of time, typically between one and three years.
On the other hand, the international version of the phone is expected to be SIM-free, though the processor will be one that is not compatible with the 'new wave' of data transmission technology: 4G.
US consumers eager for the phone can now pre-order the US version of the Galaxy S3 from Amazon. Those who do so should immediately begin to consider programs that offer cash for cell phones since there is no use in keeping an unused phone around when recycling it could generate a bit of money.