Last updated April 12, 2019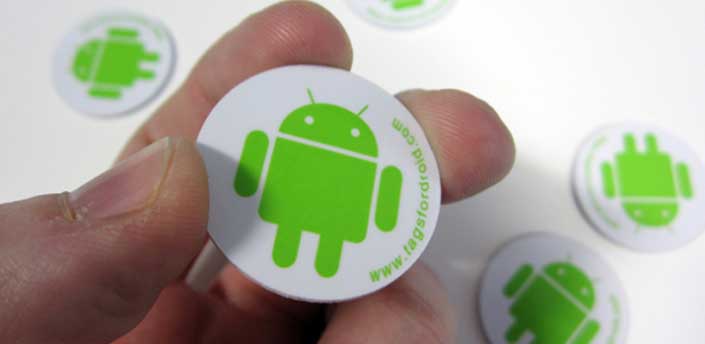 The absolutely fantastic thing about modern phones is that they can do more than just connect you to your loved ones – they can make your life easier.
The Android operating system can support a large number of programs that can do everything from help you figure out the weather to finding you good gas prices. All you need to do is to download them onto your phone and your device becomes a super-charged organizer.
GasBuddy
Gassing up your car can get very expensive, very fast. You'll want to get a good deal on your fuel whenever you can, and GasBuddy will help you do that. Using your GPS, your current address, or your zip code, it will give you a list of gas stations and their current prices. The prices are based on user reports, and GasBuddy offers benefits to people who help keep their database updated.
First Aid – American Red Cross
The American Red Cross has released a First Aid app that can teach you how to deal with a number of medical emergencies like various injuries and burns. If you just want to learn about an injury and what you need to do, it'll give you all that information. Should you need to deal with an immediate emergency, it'll give you quick and concise information that will allow you to deal with the injury while simultaneously giving you a shortcut to 911.
Google Goggles
Google's reverse image search enters the real world in the form of Google Glasses, a visual search application that allows you to use your phones camera to get information about the things around you. It can give you information on landmarks, translate foreign text, and even read QR codes for you. All you need to do is to use the app and center your camera on the relevant item and see what Google can tell you about it.
Tiny Flashlight + LED
This app makes your phone into a flashlight, and while that seems like a mundane use for a technologically advanced device, it is invaluable in more situations than you'd think. In fact, you may have already tried to use your phone as an impromptu light source. This only makes it easier, allowing you to use either your camera's flash or screen as a flashlight. It also has a police light and strobe function, and can also allow for Morse code blinking by converting your text into the relevant light pattern.
CamScanner
Businessmen on the go will want to download CamScanner and turn their phone into a document scanner. Business cards, save receipts, coupons – if you can scan it, CamScanner will help you save it. It comes with a 'picture enhance' feature which will clean up your shots. The app also has an OCR option to allow you to easily search through text. Cloud integration allows you to immediately create backups or share them with relevant people as soon as you finish scanning.
Some people are okay with their Android phone simply serving as a phone. For people who want their phone to become a multi-purpose device, there are these programs.