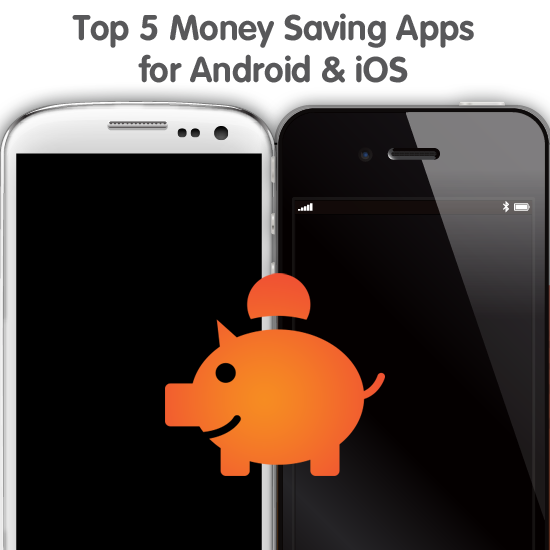 Many people are looking for a way to save a few bucks while shopping at their favorite stores. Many people have tried to cut coupons, but the whole process can become a hassle.
There is always an endless mess of paper, coupons expire, and most of the time the stores are out of the product. If you are looking for an easier way to save, take a step into the modern world with money saving apps. Here are five apps that can help you save or even make money!
Ibotta
Ibotta is the best way to earn money for purchasing select grocery items at participating locations. Ibotta is available for Android and Apple operating systems. Simply download the app- no worries, its completely free! Then, select items that are listed, complete the task, buy the product, and earn money! Simply scan the barcode on the product and snap a picture of the receipt to earn your money. Ibotta even offers bonus cash offers. For example, if you sign up and earn $10 in your first week, Ibotta will give you a bonus of $5.00. Typically, the receipts are reviewed in less that 24 hours. That means fast payment to your Paypal account.
ZipList
Join over four million people who are using the ZipList app to save money, time, and still enjoy a delicious dinner. ZipList is a large collection of over 1,000,000+ recipes and shopping lists. Simply select the recipes you want to eat throughout the week, and print out the shopping list that includes every ingredient you need to make your chosen recipes. This app even gives you the freedom of organizing your shopping list by aisle, sharing your lists with friends and family, and access the list on the go. ZipList is available on both the Android and Apple operating systems.
Grocery iQ
Grocery iQ is the number 1 grocery shopping list app for a good reason, no other app can match their extensive data base of products. In addition, Grocery iQ allows you to sync your lists to your friends or family so that you need forget anything at the grocery store. This app gives you the freedom to build shopping lists quickly, add favorites, and keep track of what you've searched for in the past. You can search for your favorite products using text, a barcode, and even voice search. Grocery iQ is available for download on both the Android and Apple operating systems.
ShopKick
ShopKick is an app that can be used to earn rewards just for walking into your favorite shopping locations. Earn even more rewards by scanning and buying items at participating locations, such as, American Eagle, Old Navy, and Target. This app is available for both the Android and Apple operating systems, completely free of charge. The rewards you earn are referred to as "kicks". Redeem your "kicks" to get great rewards, such as, gift cards, designer merchandise, and trips. Not only do you earn rewards, you can even get discounts and deals on the things that you love.
Saving Star
Saving Star is a completely free app and can be downloaded on Android and Apple operating systems. You can simply pick out e-coupons that you want and automatically load them to your grocery store cards. Use your store card when you check out and your coupons will be credited to your Saving Star account within 2- 30 days, depending on which store you choose. You can choose to earn through Paypal, your bank account, or you have the option to donate the money to a charity of your choice.The minimum payout is only $5, which means that it is easy to reach.