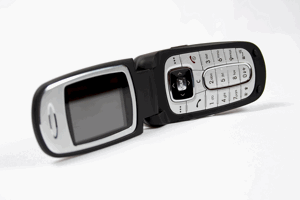 Thieves who target businesses and even residential homes in order to steal copper pipes and wires is nothing new, but in Des Moines in Iowa in the United States, the criminals have suddenly found a different target – old cell phone towers.
"Here in the 3500 block of East Douglas, several cell phone towers were hit at this one location early yesterday morning," says Christ Moines, a Sergeant with Des Moines Police Department. The towers, which service not only AT&T and Sprint but also T-Mobile and US Cellular as well, were hit in the middle of the night, with the cell phone companies alerted by alarms. When police arrived on the scene, they discovered that the ground wires had been cut, the power meters had been pulled away and taken, and all the copper was also gone.
Those towers were not even the only ones targeted however, with another tower over on Indiana Street, which serviced AT & T, also attacked, and stripped. These incidents are not the first in the area either, with another tower that serviced both AT&T and Erikson on County Line Road being stripped a fortnight ago, with as much as 150 feet of copper wire stolen. Scrap dealers are paying in cash between three to four dollars per pound of copper, and there is no way to tell whether it is stolen or not.