Last updated April 12, 2019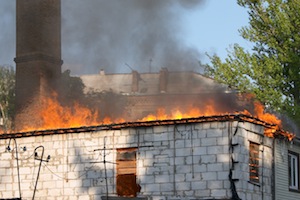 A cell phone is suspected of being the cause of a house fire in Los Lunas in Valencia County on Christmas morning. The Snodgrass family awoke to find both their Christmas presents and their house on fire, and they are not pointing the finger at Santa Claus. "It trickled into a basket that had Christmas presents, clothes, stuff like that," says Brenda Snodgrass.
The gifts were all melted, and instead of celebrating, the family was forced to spend Christmas morning fighting the fire and trying to salvage what they could from their home. Brenda Snodgrass says the family was forced to act quickly even as firefighters hurried to the scene of the blaze. "My husband looked like a raccoon," she notes. "He tried to run in there with the smoke. He finally got the window open. He threw the chair and everything out the window."
Sitting on the chair in question was a Motorola Droid X cell phone, which is suspect number one in the fire. The family had owned the cell phone for exactly one year to the day, and it was charging in the exact same wall that now no longer exists. Snodgrass says that the cell phone has been completely fried, and yet beneath the chair, there is no sign of the fire.
The Valencia County Fire Department is investigating the cause of the fire, which will include checking the plug, the house's electrical system, and whether there have been any recalls issued by Motorola for the suspect cell phone