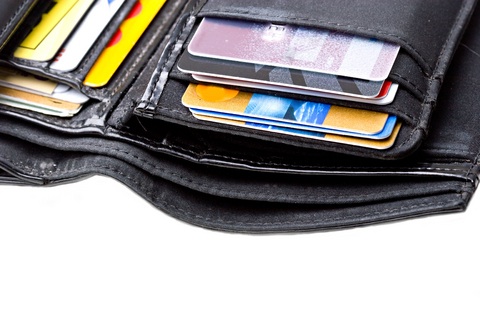 No, Apple isn't introducing a little plastic credit card, but what they may be doing is introducing a service that will allow you to use your iPhone or iPad to make a purchase. This is according to a recent Bloomberg Report. I read about it on ABC News. But it is all still speculation at this point.
The idea of using a cell phone as a payment device has been bandied about for a few years now. There of course have been issues – what happens if your cell is stolen for instance? And, merchants would have to buy specialized equipment in order to allow people to make cell phone transactions.
As of now, Apple is not openly admitting to having anything to do with NFC (near field communication) which is the technology behind turning a cell into a payment device. And when asked by ABCNews.com, the Apple spokeswoman told them that Apple does not comment on "rumor and speculation". But I would be surprised if Apple wasn't pursuing the technology; because Google is, so is Samsung, Nokia, and RIM. Even cell phone service carriers are lining up behind NFC, with Verizon, T-Mobile, and AT&T all jockeying for position.
According to the ABC News article, Gween Bezard, co-founder and research director at Aite Group, a technology research firm, says that whether the rumors about Apple and NFC are true or not does not change the fact that NFC is on its way.
"It's not a matter of if Apple is going to come up with something; it's a matter of when. Whether it's going to be this year or next or the year after, I think there's a very high chance that Apple and other companies will push NFC payments."