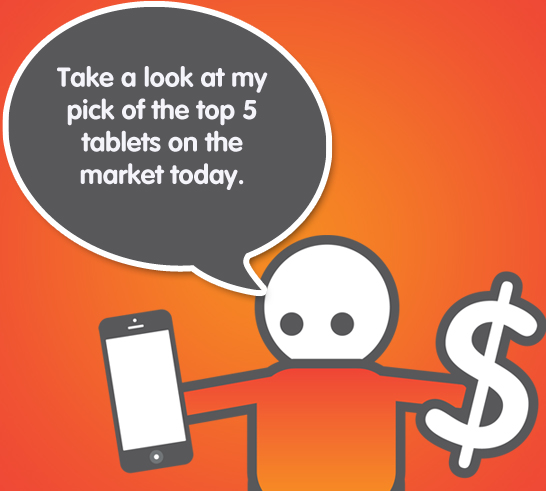 Though tablets are not as handy as a smartphone or as versatile as a laptop, they fill the niche between these two devices. Tablets are great for reading books, playing games, browsing the Internet, writing notes, checking email and for many other applications.
Before listing some of the best tablets available in the market today, here are a few quick tips on making the right choice:
1. Decide why you want a tablet and what you plan to use it for.
2. Remember that a higher price does not always guarantee a better product.
3. Always buy from reputed manufacturers.
4th Generation iPad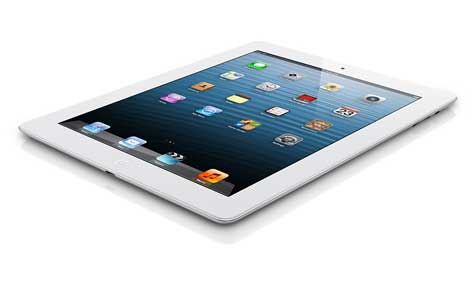 Apple's iconic iPad continues to hold on to the top spot in the tablets market. Rated consistently as the best device in this category, the latest entrant is the 4th generation iPad. Priced in the range of $450 to $500 dollars, the iPad is a good choice because its design and use are intuitive, making it as user-friendly as other popular Apple devices.
The 4th generation iPad comes with a retina screen and fast A6X processor which provides a superior user experience. What makes the iPad a truly exciting device is the iTunes app store which features fantastic apps and games designed especially for tablets. Several new and innovative apps get added to the store almost everyday. The only drawback is that it is heavier than other models.
Google Nexus 7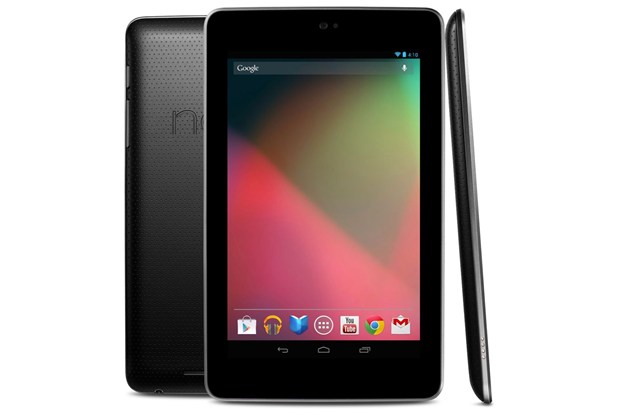 If you are looking for a smaller tablet, then the Google Nexus 7 is a good choice. It is compact with a sharp screen, superb performance and a wide selection of apps that's constantly growing bigger. It's lightning fast in performance and easy to handle. Priced at an affordable $230, this tablet offers a long battery life that's useful while going on long trips. The lack of a microSD card is a drawback.
Microsoft Surface Windows RT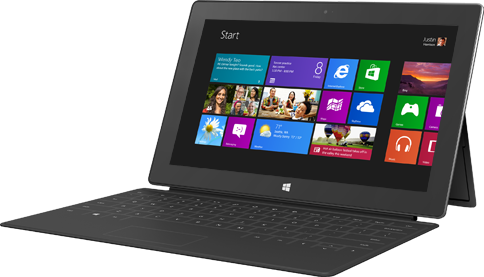 The Surface is a true delight for those who multi-task and are used to the Windows interface. This Microsoft device allows users to launch multiple applications at the same time. The keyboard makes it easy to use this device for typing documents or sending email. One drawback is that the Surface tablet does not allow downloading of third party apps. The built-in kickstand lets you prop up the device and frees your hands. If you use a tablet also for work in addition to watching videos and playing games, then invest in a Surface Pro model. The Surface costs around $500 dollars while the Pro is costlier at $800 dollars.
Samsung Galaxy Note 10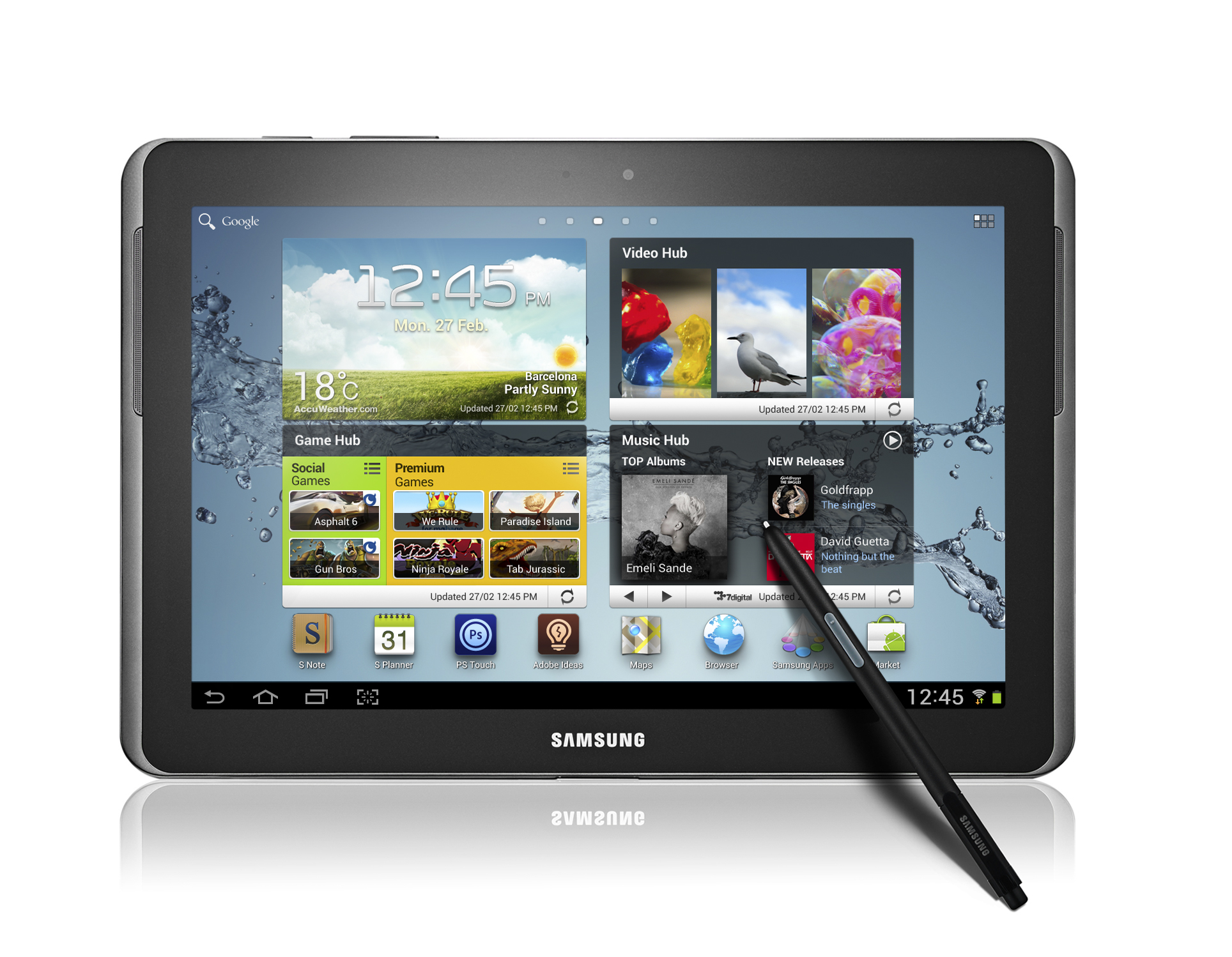 The Galaxy Note is an expensive tablet from the Samsung stable. Armed with top quality hardware and a 10.1 inch screen offering a 2560×1600 display and a range of storage options, an 8 megapixel camera and 10-hour battery pack, the Samsung Galaxy Note runs on the Android operating system. It comes with a stylus to use for apps needing precision. This is useful while working with spreadsheets, sketching ideas, or taking notes. The tablet is light, making it easy to handle. It's steep price of $550 and somewhat disappointing performance are two major drawbacks. A software update might fix the latter problem.
Amazon Kindle Fire HDX 7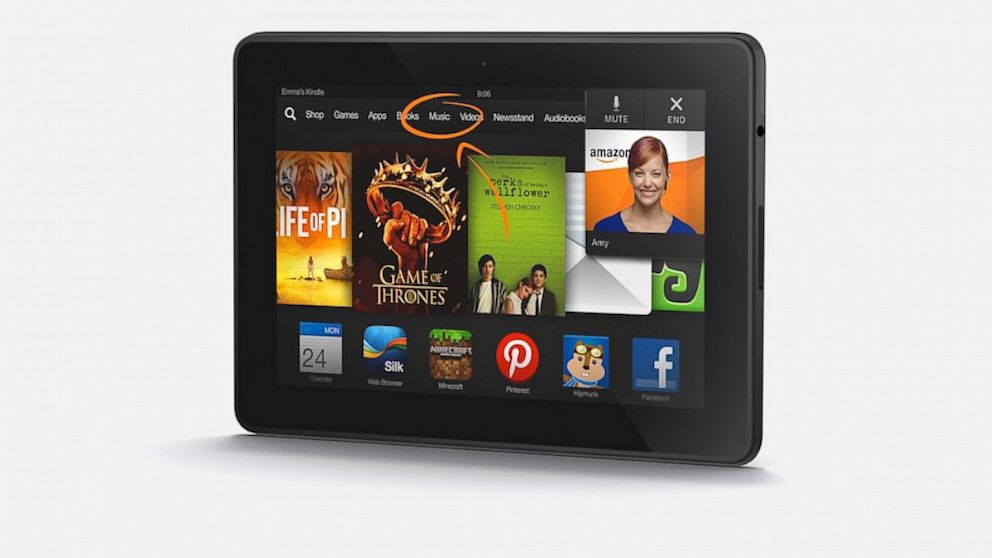 The Kindle Fire is a tablet with great performance and lightning fast browsing. Priced at $230 dollars, this tablet offers sharp image quality and is lighter than competing models. It is particularly good for reading books. Mayday, a personal assistant app, is always at hand if you need help. The improvements in design and user-interface from the previous edition make this device more desirable. A drawback is that you must pay if you want to remove the ads displayed on the screen. There is no built-in extra storage. This device is ideal for Amazon Prime members.