Last updated April 12, 2019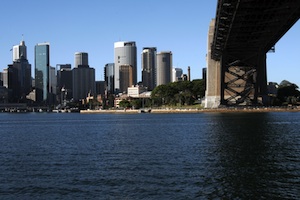 The city of Sydney in Australia has just shifted more than 14 tons of electrical waste, including old cell phones, in barely six hours at a collection held over the weekend. Electronic waste is growing at three times the rate of any other form of waste even in Australia, yet Sydney is still one of the few places in the country where the council offers free collection sites for used cell phones and other such electronic goods. This prevents them from ending up in landfills and potentially contaminating the environment with toxic chemicals. Since it opened just under three years ago in the November of 2008, the site has collected around 115 tons of electronic waste, 95 per cent of which was able to be successfully recycled.
During the weekend collection, residents of Sydney dropped off at the collection site everything from used cell phones and old television sets to computers, cameras and even an old electronic Japanese toilet seat! "We provide residents with a safe and sustainable way to recycle their old TVs and computers," reckons the City of Sydney Acting Chief Executive Officer Garry Harding. The problem of electronic waste in Australia has increased in recent years due to various factors such as the arrival of digital and 3D television sets and the slow phasing out of the analog transmission signal for televisions across the country.
Why drop your cell phone off when you can recycle online through SellCell.