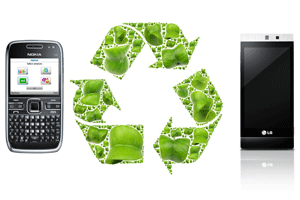 Dumpster Weekend
Recycling cell phones and other advanced consumer electronics is gaining popularity every year. Recently, in Farmington, New Mexico, local residents recycled some 41,300 pounds of electronics during Dumpster Weekend. This is a special event held every October, for which residents sort their unwanted cell phones and other electronic goods throughout the year.
Cell Phone Recycling
The environmental benefits of recycling cell phones are clear: it stops chemicals such as lead and mercury entering the environment, according to the trade association Institute of Scrap Recycling Industries. To sell your cell also has a financial benefit: the money you get for your old cell phone can help towards the cost of your new one.
Sustaining Cell Phone Recycling Throughout the Year
New Mexicans now do not have to wait all year to recycle their cell phones and other electronic goods during Dumpster Weekend. In Farmington, Radioshack stores have opened two of their warehouses to storing used cell phones to recycle. Radioshack will also sell cell phones for cash; some of the recycled cell phones sell for close to their original retail price as some people dispose of almost new cell phones.
Of course, cell phone recycling can be done throughout the US, not just New Mexico. Residents in other states can check out other ways to recycle their old cell phones online. A popular site to check is beta.sellcell.com. Selling cell phones for cash has never been easier.