Last updated April 12, 2019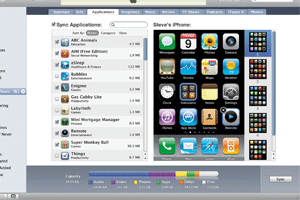 Today we use our smartphones for just about everything; downloading apps which allow us to communicate, play, and do business all from one single pocket-sized gadget. Unfortunately, many of us never stop to think about safety when we are downloading those apps.
There's an app for that!
For those using the iPhone, there are 225,000 apps to choose from at iTunes. For those who prefer Android, the Android Market offers over 80,000. Have Maemo? Then head to maemo.org. For every smartphone OS, there is an applications store. And the smartphone applications industry is not even three years old.
What is lurking in those apps?
According to Gartner information and technology research company, the average smartphone user downloads nine apps per week. For every 100 of those phones, there are nine bits of malicious software waiting to be downloaded. Despite that number, for many of us, the threats that we worry about when we download to our PC does not translate to when we download to our phone. But it should.
Thinking of buying a smartphone?
If you are considering a smartphone as a gift for Christmas or just as a personal treat, be sure to remember that it is just a small computer – think before you download those apps.
Sell your old phone with Sell Cell.
While you are here, why not sell that old cell with Sell Cell? Recycling your cell for cash can help pay for that new smartphone.