Last updated April 12, 2019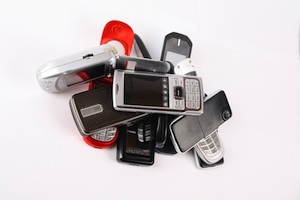 If you are one of those clumsy people who just cannot seem to stop dropping your new and old cell phone or iPod or similar electronic device, a Florida couple has come up with the perfect solution for you. SnapALoop is designed to save consumers hundreds of dollars on replacements for their broken devices and is the invention of Bryan and Rozana Karle from Tampa.
The couple says that they came up with the idea during last summer after they got tired of accidentally dropping their cell phones sitting by the pool, walking down the street or even while standing over a toilet. "It happens to everybody," Rozana claims. The couple did some research and discovered that to their surprise they were no products on the market that were designed to help people to keep a hold of their cell phones. "I mean the cell phones have been out for how long and people have been dropping their phones for years," she continues. "It's just amazing that nothing else has come up."
Over a period of just a few short months, the couple went through the patent process and then designed SnapALoop. Priced at just $10, the gadget features three different sized plastic loops and a base that is around the size of a half-dollar. The product has adhesive on its back and is able to stick to the back of a cell phone, iPod, Kindle or iPad.