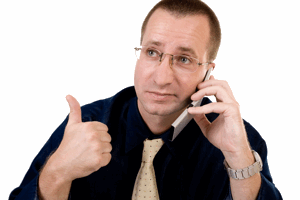 It doesn't seem that long ago that I was writing about how smartphones were not really catching on in the USA. Obviously, that is changing. According to a recently released report from Pew and the American Life Product, 35% of US adults now own a smartphone.
The number of adults who own a cell phone of any kind is at 83%, and so-called feature phones are still very much at the top of the cell phone preference list. But smartphones are catching on.
Part of the reason for the rise in popularity may be the way smartphones are handled by service providers. With each new smartphone release, there tends to be a lot of hype; with service providers offering special contract deals, using the smartphone as the carrot to get you to sign on the dotted line. But this isn't the only reason. Smartphones offer a lot of features that we are quickly learning we cannot do without.
With a smartphone, you are always in touch – not just by phone or text, but by email. You can upload photos or review documents. You can surf the internet, look for sales and online coupons, update your Facebook page, send a Tweet, read a book, watch a movie, tell people where you are, play a game, get a map, find a restaurant or shop, and a dozen and one other things. It is almost like having your computer right there at hand; and once you get used to it, it is hard to give up.
Smartphones are catching on. If you are in the market for one, be sure to read the reviews before you commit… and don't forget to recycle that old cell with us!