Last updated April 12, 2019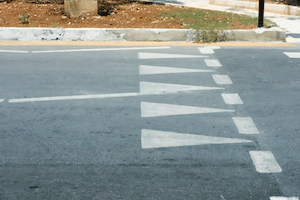 A congresswoman in Honolulu wants to make it a crime to have used cell phones while crossing the road. Councilwoman Ann Kobayashi has sponsored a measure that will make it illegal to use a cell phone or any other kind of electronic device while crossing the street. The measure faces an initial vote today.
So far this year in Honolulu, no less than five pedestrians have been killed on roads in Oahu, three of the fatalities occurring on marked crossroads, although there is no evidence to suggest that cell phones may have played a role in the incident. A spokeswoman for the Honolulu Police, Michelle Yu, admitted that the department does not keep a record of whether cell phones and electrical devices may have played a role in the pedestrian deaths.
This is not the first time that the notion of making it illegal to have used cell phones or other electrical devices while crossing the road has surfaced, with several attempts also having been made in New York. All of those attempts to make such a ban law have failed however, with "distracted crossing" so far not being taken anywhere near as seriously as an issue as distracted driving has now become.
"I do see people not paying attention as they cross the street and it is a danger," Kobayashi claims.