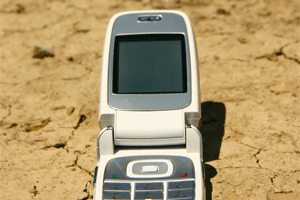 If you've just purchased a new cell phone and are wondering what to do with your old one, why not consider selling your old cell phone for cash? It's a quick and easy process, especially when you go through Sell Cell. Simply type in the make and model and press enter; a list of recyclers will come up showing what they are offering for a good condition handset. From there, you can select one and go to their site to set up the deal. Most recyclers will send you a postage bag in which to send them your phone. Once it's received and is tested, your payment is sent.
If you decide to sell your old cell phone for cash, before you ship it off, remember to:
Erase all of your personal data. To do this, it is best to do a factory reset; manually erasing your information still leaves it recoverable. If you need help with the factory reset, check out your user's manual, or go online to the manufacturer's website.
Give your handset a full charge. The first thing that the cell phone recycler will do when they receive your phone is turn it on to make sure it operates, so send your phone in to them fully charged with an original battery.
Clean it up. While cell phone recyclers are completely aware that your phone has been used and expect it to have signs of that use, sending in a dirty, mucky phone is a sure way to get the offer lowered.