Last updated April 12, 2019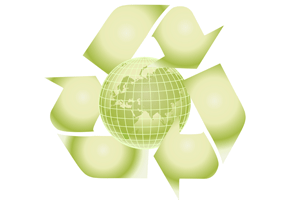 The Zain National Mobile Phone and e-Waste Recycling Campaign has entered its second year in Bahrain in the Middle East. The campaign began in the March of last year and the firm's commitment to helping the environment continues to be as strong as ever.
It was the first such campaign ever in the Middle East to offer thousands of members of the public the chance to dispose of unusable and old cell phones in a responsible fashion. "Zain Bahrain is pleased with the results of the first year of the Zain National Mobile Phone and e-Waste recycling campaign," says the corporate communications manager of Zain Bahrain, Samya Hussein. "By adopting e-waste management as our major CSR project in 2011, we believe we opened a new avenue for responsible and interactive environmental awareness and the response from the community was terrific."
The campaign is set to continue throughout the whole of this year and will have similar parameters. The focus continues to be on supporting the public to dispose of old cell phones and batteries responsibly, and they can be taken to any Polytechnic Bahrain or Zain Experience Shop.
All electronic waste that is generated by the initiative will be professionally collected, sorted and disposed of in the safest possible manner by the company, with respected environmental waste disposal firm Enviroserve having been selected by Zain for this purpose.