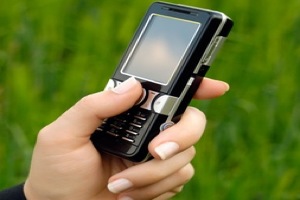 Cell phones have become an indispensable part of the average person's life in the United States. It was only natural, perhaps, for people hit hard by the ravages of this week's Hurricane Sandy to believe that they would be able to use their phones during and after the extreme weather event, which was so strong that it is now being called a 'superstorm'. Many individuals have since found that adverse weather can indeed affect their ability to reach a cell phone network.
As of October 31, officials in Hunterdon County, New Jersey were still unable to reach a number of cell phone service providers. Among them is Verizon Wireless, one of the largest cell phone networks in the entire nation. Verizon service is available in most of the country, of course, but many thousands of customers along the eastern seaboard are still waiting for cell service to get back to normal.
Hunterdon County emergency management coordinator Brayden Fahey spoke on the issue: "I know that cell phone towers operate on electric power, just like anything else. It could go down." He added that in "isolated areas, everybody's in a tough spot. It is a disaster, but everyone is on board and we're trying to pull through."
Meanwhile, the federal government is becoming involved in cell phone service issues, with the FCC (Federal Communications Commission) beginning to study Sandy's overall impact on the infrastructure on which modern communications depend.