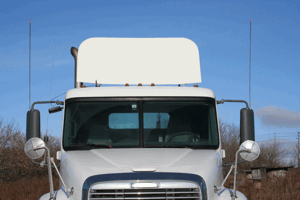 A safety board in the United States is strongly recommending that commercial truckers are banned from using new or old cell phones while on the road after a crash in Kentucky in 2010 that claimed as many as 11 lives.
The National Transportation Board (NTB) said yesterday that it believes the crash was caused by the driver of a tractor trailer being distracted because he was talking on his cell phone at the time that the accident took place.
"Distracted driving is becoming increasingly prevalent, exacerbating the danger we encounter daily on our roadways," says the chair of the safety board, Deborah Hersman. "It can be especially lethal when the distracted driver is at the wheel of a vehicle that weighs 40 tons and travels at highway speeds."
The truck involved in the tragedy in Kentucky was being driven by Kenneth Laymon on behalf of Hestor Inc. It crossed a median and proceeded to break through barriers and strike a van that was carrying as many as 12 people on the morning of March 26th last year. Laymon and ten people in the van were killed in the crash.
Investigators of the crash say that Laymon had used his cell phone for both texts and calls no less than 69 times during the 24 hour period leading up to the accident, including four calls in the minutes just prior to the tragedy, the final one coinciding with the time the truck ran off the road.