Last updated April 12, 2019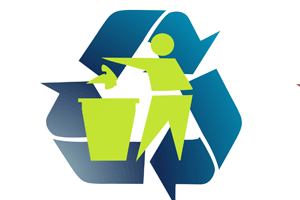 Rules intended to reduce the use of hazardous materials in electronic and electrical equipment by placing the onus of the management of electronic waste onto manufacturers came into force in India yesterday with guidelines being issued by the Central Pollution Board.
There is a necessity to encourage recycling, as stated by the Hazardous Waste Management Division of the Central Pollution Board's guidelines, which is an arm of the Union Environment Ministry; so that the country's rapidly dwindling natural resources are conserved by reusing all valuable and useful material from electronic waste, including old cell phones.
By placing the responsibility for the environmentally safe disposal of electronic waste on the producers, the Board says that producers will have to go about "setting up collection centers or take back (electronic) systems either individually or collectively". The individual producer can make the decision as to the mechanism for collection in accordance with the policy of its own company. Such details will however have to be specified in order to obtain authorization from the State Pollution Control Boards.
The new e-waste (Management and Handling) Rules 2011 were notified a year in advance in the May of last year in order to allow the various stakeholders to have adequate time to be able to prepare themselves and to put into place the infrastructure which will be necessary for effective implementation. "These rules shall apply to every producer, consumer or bulk consumer, collection centre and dismantler and recycler of e-waste," the guidelines state.