Last updated April 12, 2019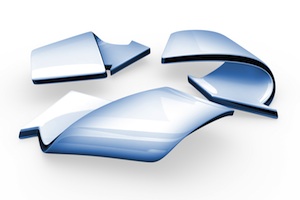 "The E-waste (management and handling) Rules, which will come into effect in 2012, will be incorporating all dealers and producers with the liability for recycling and reducing e-waste," says the chairman of the KSPCB (Karnataka State Pollution Control Board), A S Sadashiviah. Sadashiviah was addressing a gathering that was assembled at the valedictory function of the two-week long 'Bengaluru Recycling Habba 2011' event, which was organized by the SWRMT (Solid Waste Management Round Table) in conjunction with BBMP, the Karnataka High Court Legal Services Committee, and KSPCB in Bangalore on Sunday.
"Under the new rules, the producers will have to make consumers aware of the hazardous components present in the product and also provide instructions to consumers for handling the equipments after its use," Sadashiviah notes. He also gave a special notice to the people of the National Games Village in Koramangala, pointing out their initiative in recycling the electrical waste, including old cell phones, which had been generated from their apartments. He also called for all apartment dwellers to follow their good example and begin similar initiatives in their own apartment buildings.
Meanwhile, Siddaiah, the commissioner of BBMP, said that he was concerned for those residents who live in the villages surrounding the solid-waste dumping landfills that are situated on the fringes of the city. "Every individual needs to understand the effect and minimize waste generation," he added.