Last updated April 12, 2019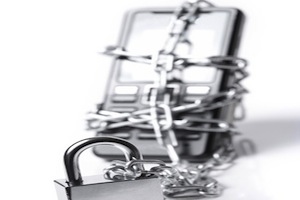 US senators are demanding an investigation into Rupert Murdoch's media empire in the wake of the revelations about the hacking of used cell phones by News Corp in the United Kingdom. Five members of the United States Congress have now made requests to federal agencies to investigate whether or not Murdoch's increasingly dodgy looking news organization carried out the same kind of offences in the US that have caused the growing scandal in the United Kingdom.
Senator Jay Rockefeller was the first to make the announcement, telling CNN that he was contemplating beginning an investigation into News Corp's conduct in the United States on Tuesday. Rockefeller backed up his comments by sending a request along with Senator Barbara Boxer to the Department of Justice and the Securities and Exchange Commission for an inquiry into whether or not Murdoch's company had violated the Foreign Corrupt Practices Act. Now Rockefeller and Boxer have been joined by three other senators, Frank Lautenberg, Robert Menendez and Peter King, who have sent letters requesting the same to the DOJ, the SEC and to the director of the Federal Bureau of Investigation (FBI), Robert Mueller. A spokesperson for the DOJ has said that they will be reviewing the requests though this is no guarantee that an investigation will be forthcoming.
"The reported allegations against News Corporation are very serious, indicating a pattern of illegal activity and involve thousands of potential victims," Rockefeller says. "If these allegations are proven true… any person found guilty of this purported conduct should receive the harshest sanctions available under law."