Last updated April 12, 2019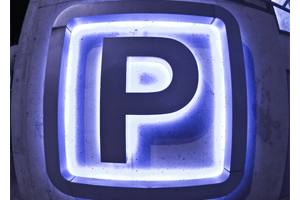 New and old cell phones are helping people to avoid parking tickets in Montclair in New Jersey in the United States. The municipality has rolled out an innovative new scheme to allow people to pay for parking with their cell phone, with drivers able to sign up for the project at the website parkmobile.com and even download a special application to help them to do so. Those unable or unwilling to use the system need not worry, however – all Montclair parking meters will continue to accept the old-fashioned coin.
Cell phone applications for Android, Blackberry and the iPhone are particularly simple to use to pay for parking, Parkmobile claims, with the iPhone's Global Positioning System actually even able to save as many as five zones and car license plate numbers to enable speedy parking or park in their 'usual' parking space or a new one in the same area, with similar features expected to be coming soon for Android and Blackberry. The online account at Parkmobile will be accessible 24 hours a day, seven days a week, and 52 weeks of the year, with customers also able to print out reports and easily keep track of all their parking expenses.
"I'm confident that cell phone parking will be very popular with Montclair residents and will provide a convenient new way for visitors to park and shop locally," says Jerry Fried, the mayor of Montclair Township. "It will be great to be prompted to add a quarter by your smartphone app rather than have your meter expire."