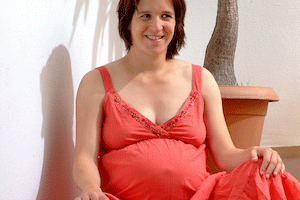 In a new initiative led by Secretary of State Hillary Rodham Clinton, pregnant women and babies will be able to use their cell phones to access important health information.
"Women in developing countries, some of the women most at risk for pregnancy-related problems, will be able to use their cell phones to obtain health information via text messaging or voicemails," Clinton said.
Nicknamed "MAMA", the Mobile Alliance for Maternal Action is currently being rolled in India, Bangladesh, and South Africa.
It is said that somewhere in the world, there is a woman giving birth every second. 360,000 of the women giving birth die during childbirth or shortly thereafter. Four million babies die during birth or within a few weeks. MAMA is a part of a growing number of initiatives that seek to reverse these statistics – and they are using cell phones to do it.
However, according to Clinton, this program is far more reaching than just helping pregnant mothers and babies. As she puts it, "When women succeed, they lift themselves, their families and their communities along with them." Therefore, by helping mother and baby, MAMA also has the potential to improve the lives of the wider family and community.
The initiative has quite a bit of backing, with $10 million having been provided in support. Key sponsors include USAID (the US Agency for International Development), the United Nations Foundation, Baby Center, a worldwide parenting network, mHealth Alliance, Johnson & Johnson, and Christy Turlington Burns, supermodel turned activist.