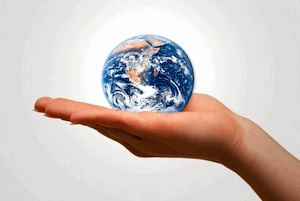 Visitors to the Topeka Zoo can party for the planet by bringing in their old cell phones for recycling this weekend. This Saturday, the Zoo is staging its annual "Party for the Planet" event, which is the biggest combined Earth Day celebration in the whole world, with over 120 of the most rated aquariums and zoos throughout North America joining forces for the celebration. The "Party for the Planet" event is designed to celebrate wildlife and encourage visitors to the zoo to learn more about the natural environment and conservation.
The event will feature over 15 educational booths where they will be able to learn about such subjects as fur conservation, the preservation of rain forests, and endangered species in Kansas, along with many other topics. The Zoo will also teach visitors about the importance of recycling in all conservation efforts, and why hazardous materials need to be disposed of in a responsible manner to avoid pollution of our air and water supply.
As part of the day, visitors are being encouraged to bring in their used cell phones to be recycled, for which they will be rewarded with a free ticket for a giraffe feeding on the day. The need for a key mineral in cell phones, coltan, has created a massively out of control mining business in the Congo which is causing the destruction of many of the natural habitats of the great apes. "By turning in your cell phone, we reduce the need for additional coltan and help protect this beautiful species," says Brendan Wiley, the director of the Topeka Zoo.