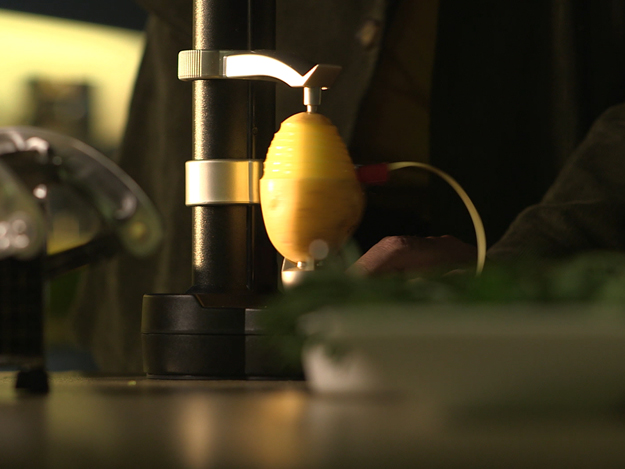 This is something that our team across the water, in the UK, have been doing for some time now so we wanted to bring it to the US as well.
Each week we will bring you a funky gadget that we will name our gadget of the week, in most cases they are an affordable and useful device that will make your life easier in some way.
For the first week, we bring you the Starfrit Rotato Express, which brings a bit of help your way in the kitchen. The hand-cranked or electronic gadget will help you peel potatoes, and fruit in seconds and best of all it costs $25-$30.
Therefore, you can forget about using a manual peeler or knife and save a lot of hassle, time and most of all sore hands!
Pretty appealing to many of you I imagine?
Features:

Ultra safe design, no need to touch or hold the vegetable

Two extra blades provided

Handy thumb knife for quick, easy paring

Non-slip base

Durable ABS plastic

More hygienic than manual peeling

Cleans easily with a damp sudsy cloth

Includes AC adapter and recipe booklet
The Video