Last updated April 12, 2019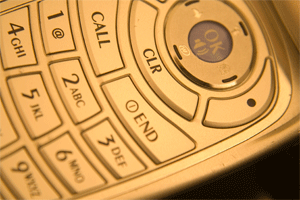 Technology being developed in the city of Ottawa in Canada could improve the efficiency of cell phones. Today, many cell phones or other mobile devices can become unreliable if the network that serves them becomes overloaded, and with traffic on such networks expected to only increase, possibly by as much as thirty times over just in the next few years. Something clearly needs to be done. Fortunately, researchers in Ottawa believe they may well have found the answer.
The LightRadio, a small cube, no larger than a Rubik's cube, is a wireless device that could end up entirely replacing the current cell phone technologies. The LightRadio devices can "replace an entire three meter tall rack of equipment and the large antennas that sit atop buildings to receive signals," says Wim Sweldens, the president of Ottawa company Alcatel-Lucent, which is behind the possible breakthrough. The LightRadio may currently only have around thirty working models, but given that it can handle thirty percent more network traffic at a fraction of the cost of the current system, it is becoming an understandably hot topic among carriers.
The project has cost millions of dollars and is one of the largest ventures ever undertaken by the Canadian company, with CEO Jonathan Segel believing the gamble will pay off. "This will enable consumers to both continue and increase the things they can do with the new generations of mobile devices," he says. Field testing is set to begin later this year, with numerous interested clients already lining up.