Last updated April 12, 2019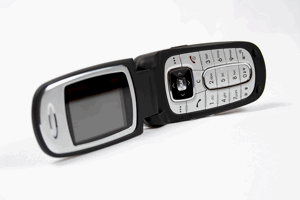 Those who use new and old cell phones are being overcharged for expensive wireless data that they are not even using by the end of each month, according to a new report. Yesterday, The Citizens Utility Board in the United States released an analysis of data plans for smartphones that is taken from information gathered via their CellPhone Saver, an online service that enables consumers to upload their bills for wireless and get advice on how they can best save money.
The Citizens Utility Board studied more than 1000 bills from Verizon Wireless and found that the average user of smartphones uses around 456 megabytes of data each and every month. Unfortunately, this is well below the limit of 2 gigabytes, which is generally the smallest allowed data package in the great majority of wireless plans.
"Considering the $30 monthly price tag for Verizon's lowest plan, CUB estimated customers could be paying up to $23.16 per month, or $278 a year, for data that never gets used," the CUB report concludes.
Verizon have defended their plans in the light of the Citizens Utility Board report, with company spokeswoman Carolyn Schamberger saying that Verizon continues to be ranked in customer satisfaction ratings. "Verizon Wireless has streamlined data plans and usage based options that allow customers to select the plan that best matches their wireless needs," she says.