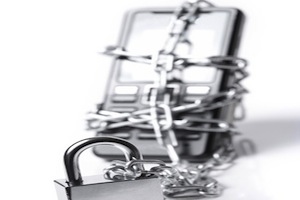 A new cell phone hacking scandal is engulfing Rupert Murdoch's News International organization in the United Kingdom following revelations that the mother of a murdered little girl whose cause the News of the World took on as its own also had her cell phone hacked by the paper.
Sara Payne's eight year old daughter was brutally murdered by a repeat sex offender 11 years ago back in 2000, and the paper befriended the woman, passionately supporting her subsequent campaign to force the law to notify parents if child sex offenders were living in their neighborhood. Now however, it seems that the paper was as keen to spy on her as it was to help her. Disgraced former editor and News Corp executive Rebekah Brooks actually supplied the cell phone that was believed to have been hacked to Payne, though she continues to deny any wrongdoing or knowledge of any of the cell phone hacking that went on at the paper.
"Today is a very sad day for us," a statement released by the children's charity that Payne founded, the Phoenix Foundation, stated on her behalf. "Our faith in good people has taken a real battering."
Officers from Scotland Yard have informed Payne that her private cell phone details were among those found in the records of private investigator Glenn Mulcaire, who is believed to have been the paper's unofficial "go to" guy for cell phone hacking.