Last updated May 2, 2019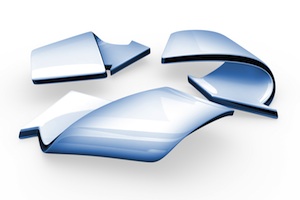 Mumbai has moved one step nearer to getting its very first public electronic waste processing plant. Much scouting of locations has been done to try and find the ideal location for the proposed plant, and now the MMRDA (Mumbai Metropolitan Region Development Authority) has chosen a four-hectare plot that is situated at Mankavil village near Bhiwandi. The facility, which will have the capacity to treat as much as 15,000 metric tons of electronic waste each and every year, should be operational by 2015. The authority has now invited parties that are interested in building and operating the plant to submit bids.
Electronic waste consists of electronic products such as old cell phones, personal computers, television sets and other goods that have now reached the end of their natural lifespan. These goods are made up of a number of components, some of which can be retrievable precious metals, while others can be highly toxic. The great majority of these products are broken down by the unorganized sector at the moment, which often uses very crude methods to do so, causing damage to the environment, and wasting many of the precious metals contained within.
"Setting up the e-waste processing unit will help in ensuring scientific processing of this waste and in protecting the environment," says the commissioner of the Mumbai Metropolitan Region Development Authority, Rahul Asthana. The project should begin construction by the end of the year.