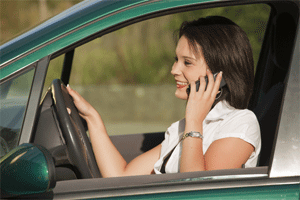 Three years ago, back in 2009 Missoula was the first big city in the whole of Montana to attempt to ban the use of new and old cell phones whilst driving a motor vehicle, only for the effort to fail. Now however it is almost the only city in Montana that does not have such a ban, with the likes of Billings, Bozeman, Butte, Great Falls, Hamilton, Helena, Havre and Whitefish all having them in first place, and Missoula city councilman Dave Strohmaier wants that to change.
"We have been eclipsed by all the other major cities in Montana sans Kalispell, and it seems like, okay, it's time to get with the program here," Strohmaier says. "Let's take another run at this."
The council is set to hold a public hearing on the matter on 22 October, with the proposal up for discussion being the banning of the use of cell phones while driving, except for hands free devices. The new version of the proposal will also have just warnings being given by police officers for the first 90 days that the ordinance is in place in order to give people time to adjust to the change before hitting them with fines.
New councilors are now seated from the ones who voted against the ban back in 2009, but Strohmaier points out that they now also have the advantage of being able to look at other cities as models as well as to national trends.