Last updated April 12, 2019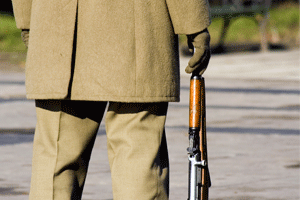 Liberty Tax Service in Minooka in the United States has joined forces with the nationwide cell phone recycling scheme known as Cell Phones for Soldiers for its latest annual collection. All offices of the Liberty Tax Service will be accepting donations of old cell phones, with the company hoping to have collected at least a hundred used cell phones by the fifteenth of next month.
"It's thrilling to work for (Liberty Tax Service)," reckons the marketing manager of the Joliet branch of Liberty Tax Service, Brenda Hahn-Boisvert. "They have a big heart. With the help of Minnesota and surrounding communities, the store is bound to reach its goal."
The Cell Phones for Soldiers scheme helps overseas soldiers to get in touch with their loved ones back home, and several citizens of Joliet itself have already benefited from the program. "If you're one of (the) one hundred and fifty three cell phone users who upgrade and don't know what to do with that old phone," help a soldier and take it to Liberty Tax Service in Minooka," says the Liberty Tax Service Minooka's branch owner and operator Al Shalashl, who says that people who contribute their old cell phones are making an enormous difference to the lives of soldiers who are serving abroad and their families back home.
The Cell Phones for Soldiers was founded seven years ago back in 2004 by a thirteen year old girl and her twelve year old brother after hearing about a serviceman who had run up debts of over seven thousand dollars by calling home to his family.