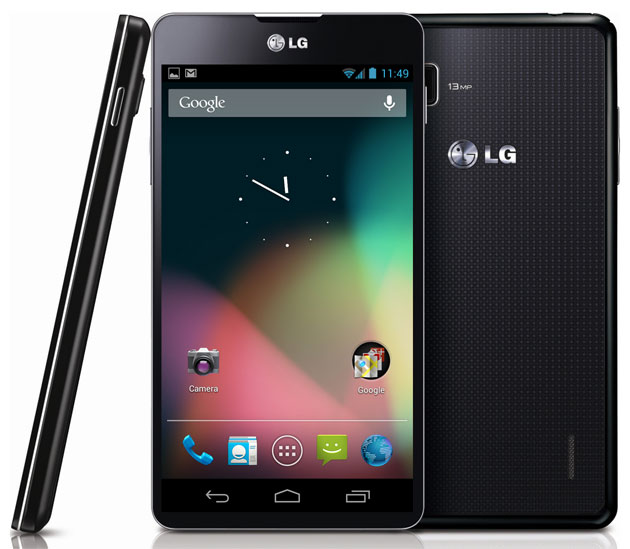 AT&T are already taking pre-order for the Optimus G as of today in fact, for $199.99 when you sign up for the 2 year contract deal. I think the device goes officially on sale on 2nd November for AT&T customers.
If you are on the Sprint network then you can expect it a few weeks later on November 11th, with per-orders starting on the first day of the month. Price wise, you can expect the same deal as with AT&T.
So let's take a look on why the LG Optimus G is making waves at the moment:
Firstly, for $200 you really do get a lot of spec for the price. It will run a Qualcomm S4 quad core processor which will help multitasking.
It comes with Androids Ice Cream Sandwich OS, with a Jelly Bean upgrade coming sometime before the year is out.
You get a massive 4.7" screen, washed down with 2GB ram and 32GB internal storage. NFC will be available on the Optimus G, and a whopping 13 megapixel camera to go with it.