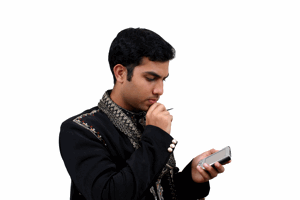 Used cell phone services were jammed in Kashmir Valley yesterday when service providers deliberately turned off the system on orders from security services on Indian Independence Day.
Used cell phones have sometimes been used on nationwide days of celebration such as Independence or Republic Day by guerillas in order to cause remote controlled explosions in Kashmir and Jammu.
"We do not want to take any chances," says an intelligence services representative who wished to remain unnamed. "Your phones would start functioning again once the official parade and other functions are over."
The reasons for the blackout did not impress many cell phone users, particularly those in the summer capital Srinagar, who bitterly complained about the cell phone shut down. "Like Jan 26 (Republic Day) this year, my mobile phones stopped working this morning," notes 62 year old Abdul Majid, who resides in the Ganderbal district in North Kashmir. "There is no way I can ask the service providers the reasons. That must wait till the phones are restored."
The controversy mirrors that taking place in the United States, where free speech advocates are outraged by the decision by the Bay Area Rapid Transit commuter rail agency in San Francisco to block cell phone signals at the time of a planned demonstration, a move the legality of which is now being investigated by the Federal Communications Commission following a number of complaints.