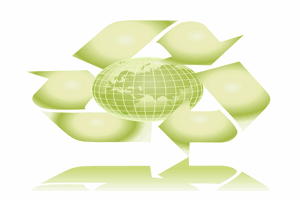 The Jamaican government will be taking a close look at its policies relating to the disposal of used cell phones and other forms of outdated electronic equipment, according to the country's Minister of Education, Andrew Holness.
Holness says that the Jamaican government will be "looking very seriously" at the possibility of developing a policy to cover electrical waste such as old cell phones, as well as the possible creation of an industry that will be able to manage and recycle this form of refuse.
"The industry doesn't have to be a profit orientated (sector), it could be a structure wherein government says that electronic waste is becoming a public issue, let us develop a policy on e-waste," Holness noted while speaking at the official opening of the new technology centre of Penwood High School in Kingston on Thursday. Holness says that if firms want to supply Jamaica with old electronic equipment, such as old computers, then standards need to be set for such imports, which is where an e-waste policy would come in, not only to ensure that they are worth being imported in the first place, but to make certain that the country has the resources to dispose of them in the correct and environmentally friendly manner when they reach the point where they have outlived their usefulness. Holness notes that the Ministry will be inviting possible partners in order to "look at starting this industry of managing and recycling electronic waste".