Last updated April 12, 2019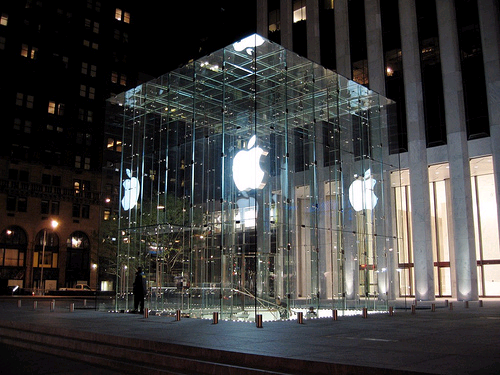 Tomorrow marks another historic date for Apple as they are all geared up to announce their new iPhone, iWatch and some other less featured devices. The main talking point will undoubtedly be iPhone 6 – and the queue at the Fifth Avenue store is already in full swing.
Each year seems to get crazier with people setting up tents 3 weeks prior to the launch of an iPhone, and in recent years companies have decided to jump on this as a great platform to advertise their brand, a product or an app.
As the Fifth Avenue store in Manhattan is a flagship store, reports suggest that the first person in the queue set up home outside the store as early as 31st August. You can see photos below of people wrapped up in sleeping blankets, including two people by the name of Ceballo and Joseph Cruz who are representing BuyBackWorld who we have featured here on SellCell.com.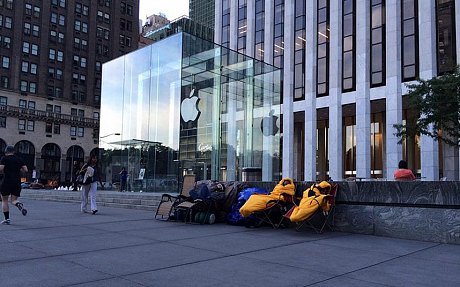 They actually sold their spots at the front of the queue to this couple: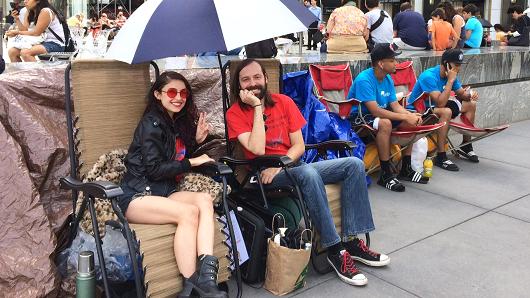 …for a staggering $2,500. The name of the couple are Moon Ray and Jason Ray and they are promoting an app from VideoMedicine that allows patients to Skype with doctors.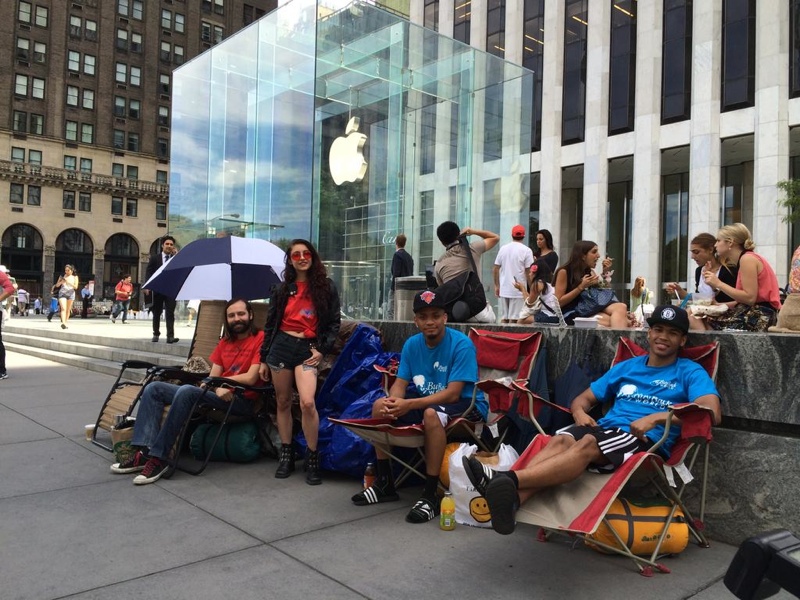 The iPhone itself is said be available to purchase anytime after the 19th September but this needs to be confirmed tomorrow.
The queues have sparked mix reactions on Twitter:
Its too sad to see people queuing for iPhone 6, weeks before launch; did they also queue for 3,4 & 5 models? http://t.co/zSEkiPpmUV

— Mind Science (@mndsci) September 6, 2014
Apple could rerelease the iPhone 4 and call it iPhone 6 and people will still queue up for hours to buy it.

— kojo. (@eMCiiflames) September 4, 2014
Could you wait in queue for a new iPhone?