Last updated April 12, 2019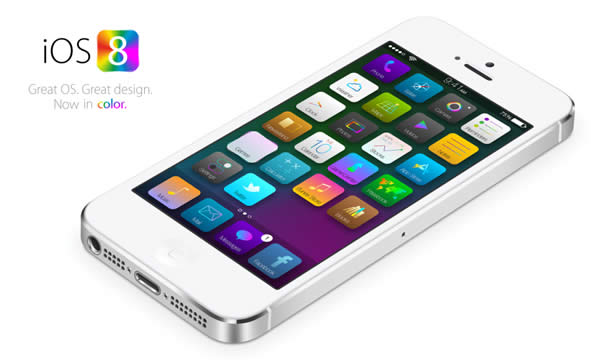 Apple announced at its annual WWDC conference that the next version of its operating system for iPhone and iPad devices, iOS 8, will be released next Wednesday 17 September. A number of changes are being made to the functionality of the software that will make it easier to use than ever before. One major new feature is known as Family Sharing, and it allows you to connect with your family's lives in new and exciting ways.
Here is a look at some of the benefits.
Shared Purchases
Have you ever been jealous of an app your wife is using, but don't want to shell out another few dollars to download a copy for yourself? You might have had the same experience with music, iBooks, movies, and more. With iOS 8, you can share your purchases with up to five other members of your family and get immediate access to the content they have bought as well. There's no need to give away your Apple ID or password–simply add your relatives to Family Sharing, and you can download your mom's music, your dad's books, and your son's apps with a single tap.
Family Calendars
Coordinating a busy schedule can be next to impossible when every member of your family is participating in different events at different times. With Family Sharing, however, it's easy to create a family calendar that everyone can view and update. Scheduling group activities is simple, and you can even set up family reminders so that your whole family gets alerted about events across all their devices.
Find Each Other Easily
It's easy to find your family members once you add each other to Family Sharing. You can each choose to share your locations via Find My Friends so that you can easily meet up on the go. You can also track down each other's devices using Find My iPhone. The popular app has been updated so that it is able to show the locations of all the iPhones, iPads, and Macs in your Family Sharing group. You can use the feature to help your mom find her lost phone or have your brother play a sound on your iPad to figure out where you left it.
Family Photo Albums
Photos have gotten a major overhaul in iOS 8, and one of the biggest changes allows you to view your pictures across all your devices using the iCloud Photo Library. With Family Sharing, you can take this capability a step further and share photos with everyone in your family. Set up a family photo stream, and everyone in your group will be able to share their photos and videos with each other. You can even write comments that will be shared with the whole family.
Ask to Buy
It can be scary to trust your child with an iOS device, and you might be understandably wary about giving them the right to buy apps, music, and books without your permission. With iOS 8, however, you can enable the Ask to Buy feature on your kids' phones so that all the purchases they want to make are sent to you for approval first. With this feature, younger iOS users feel like they have more freedom, but you can also be sure you remain in control of the content your kids are able to access.
The best part about Family Sharing is that all the functions are customizable. You can choose whether or not you want to make use of options like the expanded Find My iPhone or shared calendar while still gaining access to shared purchases that can save you and your loved ones some extra money. Give the Family Sharing feature a try when you upgrade to iOS 8, and you might be surprised how often you use it.